Flavor Deal of the Month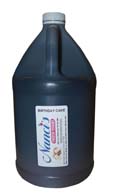 One of the things that makes Nanci's unique is our wide variety of flavors. We have more than 100 flavors and 250 possible flavor combinations…have you tried them all?
For the rest of November you can get 25% off any of these three great flavors:
Concord Grape
Toasted Coconut
Gingerbread
Available in Gallon or Half Gallon sizes. While supplies last.