International
Nanci's has developed a strong international presence. We export frozen yogurt mixes to more than 30 countries worldwide. We work diligently with international customers to deliver the right product from our door to yours. We assist in shipping and import/export logistics and paperwork.
President's "E" Award Winner
Wudel International (the parent company of Nanci's Frozen Yogurt) was awarded the President's "E" Award for Exporting by the White House and the U.S. Department of Commerce. The "E" Award is for excellence in exporting and is one of the highest awards a U.S. company can receive. Click here for more information.
The photo on the left is Dave and John Wudel with U.S. Secretary of Commerce, and on the right with Arizona Congressman Matt Salmon.
Nanci's Packaging
5 bags per case, 60 cases per pallet
Dry frozen yogurt mix does not require refrigeration for shipping
Product Details
Each bag weighs 2.72 kg (5 bags per case)
One bag yields 360 finished ounces or 10,205 grams
One kg of powder would yield 132 finished ounces or 3,752 grams
Each bag yields about 10.2 kg of finished product or 9.46 liters of liquid mix
Certified Halal
Certified Kosher
Flavoring is available in two sizes (one ounce of flavoring per 1/2 gallon of mix):
1 gallon (3.78 liters) – will flavor 4 cases of mix
1/2 gallon (1.89 liters)  – will flavor 2 cases of mix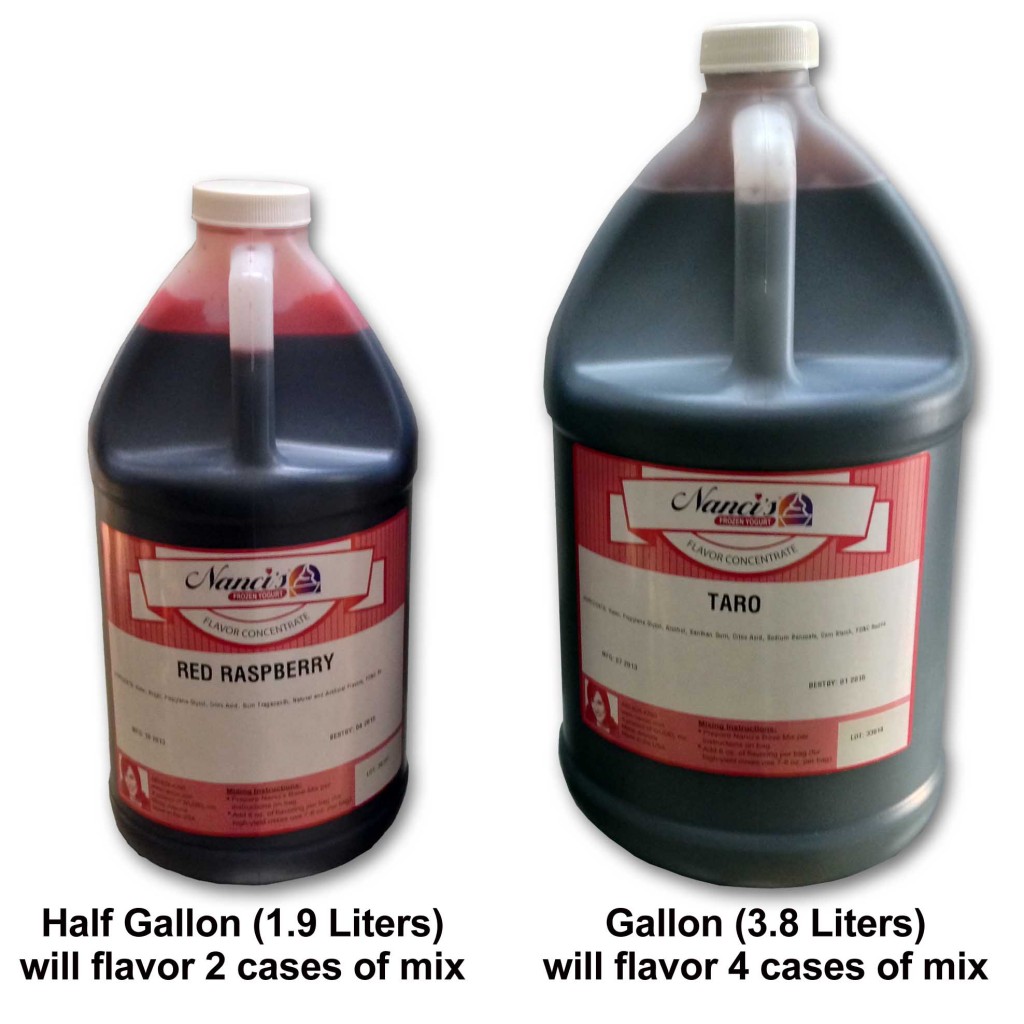 Shipping Details
Pallet Dimensions: 48x40x54 inches (1.636 cubic meters; 122x101x132 centimeters)
Pallet Weight: (60 cases): 1900 lbs (865 kg).
Port of Departure: Long Beach CA USA.
Shipping Class: Class 60, unrefrigerated, non-hazardous, and non-stackable. HS 210690 or 040310.
Dimensions for One Case: 12x9x12 inches (30.5x23x30.5 centimeters)
Weight for One Case: 31 lbs (14 kgs)