Frozen Yogurt for Pizza Restaurants
Add frozen yogurt to your pizzeria!
Nanci's Frozen Yogurt offers the full package to add frozen yogurt to your pizza restaurant.
Pizzeria Frozen Yogurt Package
Frozen yogurt mix and flavorings
Cups and spoons
Posters and flavor cards
Soft-serve machine
With profit margins of 85% frozen yogurt offers a great desert option for your customers and an outstanding profit center.
Here are some reasons why you should add frozen yogurt to your pizzeria:
Nanci's mix is very easy to use. It can be stored at room temperature and is ready to go in minutes.
Soft-serve machines are easier to clean than a flat top grill! And you only need to clean them once per week.
Great profit margins.
Premium, healthy ingredients.
110 flavors to choose from. We have everything as basic as Vanilla and as exotic as Coconut Taro.
Here are some options on how you can sell frozen yogurt:
Add one or two machines and sell frozen yogurt from behind your counter.
Add a machine and keep it out on the floor for customers to serve themselves. You can offer the frozen yogurt free with their purchase or have them buy a cup and then fill it themselves.

Add any number of machines and sell the frozen yogurt by the weight. Customers serve themselves and then your employee weighs the yogurt cup and charge by the ounce (like a traditional frozen yogurt shop).
Here's an example of a pizza shop that put in a full frozen yogurt concept with 4 machines and a toppings bar inside their restaurant.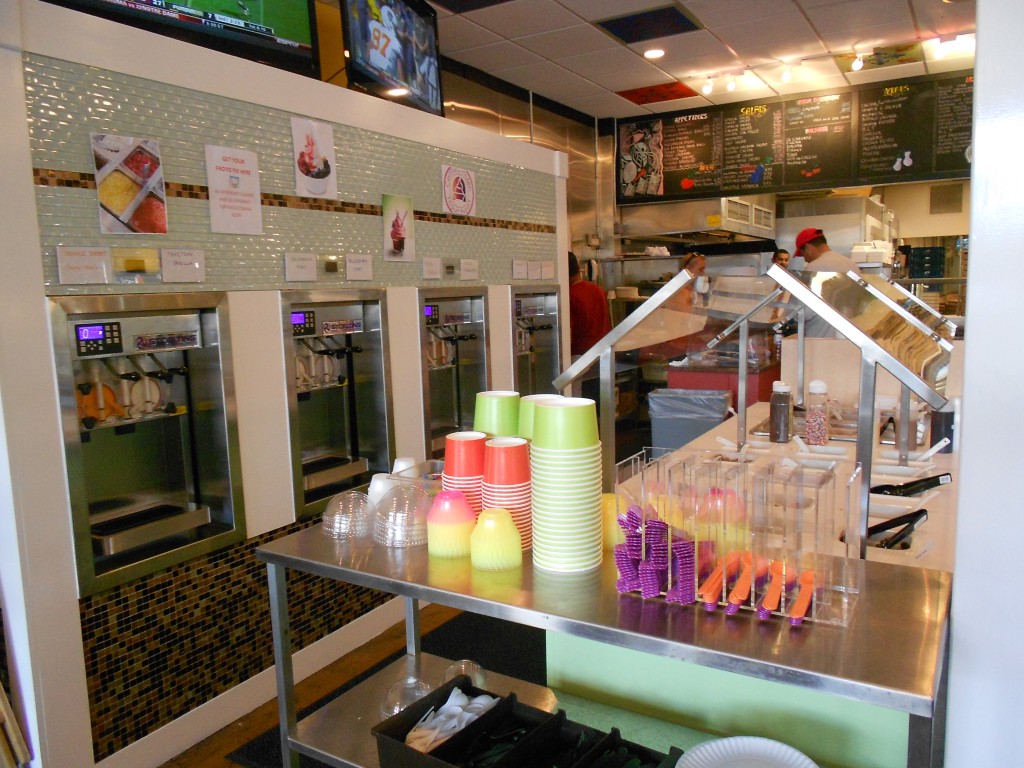 Feedback from our customers:
"I've tried many mixes and Nanci's is the best! It's so easy. Just add water and have a nice day!" Sammi from Sorrento's Pizzeria