Licensing & Start-Up Program
We offer two start-up programs to help you open your frozen yogurt shop and succeed. The details for the Licensing Program and the Start-Up Program are outlined below. The Licensing Program uses our proprietary SmoothYo Frozen Yogurt brand.

You can still buy products directly from Nanci's even if you do not choose one of these programs.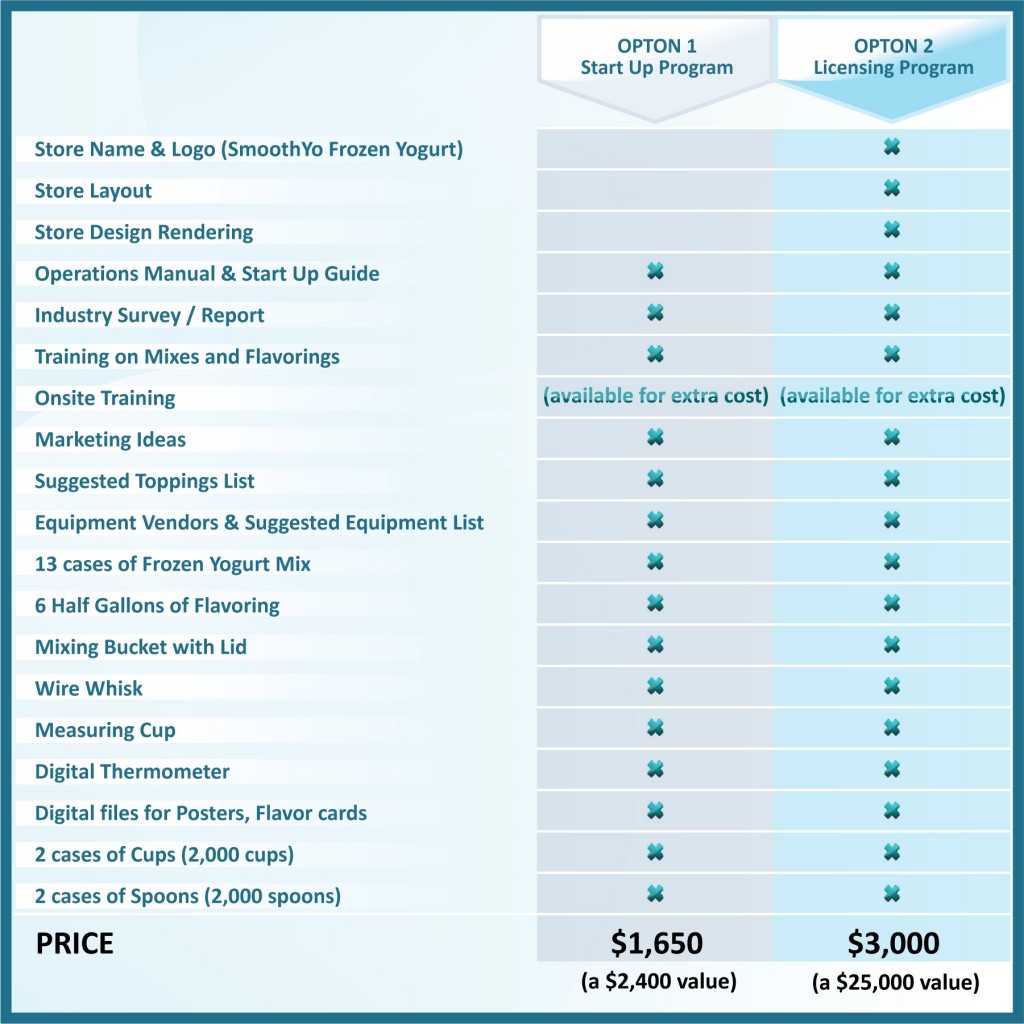 Extra shipping costs will apply for international orders.
SmoothYo Frozen Yogurt brand for licensing concept:

Why join Nanci's Licensing Program:
Save thousands of dollars on upfront franchise fees.
No ongoing royalty fees. You keep all the money you make!
Access to experts. We have 30 years of experience in the frozen yogurt and restaurant industry.
Easy start up. You don't need to spend months sourcing the best vendors.
You still have control over your business and the flexibility to adapt to your market.
Contact Us of more information!